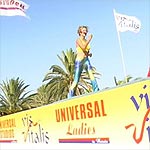 Sponsor Benefits
REACH TARGET AUDIENCE
Health & Environmental enthusiasts
Travel interest in adventure and sport destinations
Audience interested in meeting others (ALL AGES)
BRAND RECOGNITION
Association to vital positive image
Media exposure and community relations
Corporate and product identity
NON-COMPETITIVE SPONSOR SECTORS
Athletic Sports / Swimwear, Beverage, Health & Life Insurance, Water, Nutritional Food & Supplements, Hair & Skin Care, Fragrance, Sunscreen, Eye Care, Telecommunications, Hotel, Printing, Airlines, Restaurant, Music Stores, Electronics, Audio/Visual, Environmental, featuring products and services.
With experience in marketing and event planning, we are pleased to customize a promotion to put your products or services in the spotlight!
EVENT
INTERNET
MEDIA

Signage & Flags
Announcements
Sarongs
Posters
Waiver Form/Flyers
Booth space, Sales and Sampling
VIP Passes

Home page Logo
Link to existing site
Banner Program

Press Follow-up articles
Newspapers/Magazine
Radio (PSA's & ads)
TV/Cable
News Coverage
Photography
Calendar Listing
Demo Tape

Click here to review event site.
Contact us now to develop your promotional advantage!

Click here to view our ad.