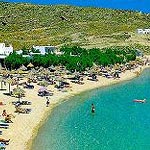 Mykonos, Greece
Summer: Welcome to the magical island of Mykonos, Greece. Find outdoor fun and recreation during the top of the season.
Sponsors: BluePoint, SurfTeam, New Balance, Freddy and EXO Club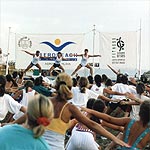 Barcelona, Spain
Summer: 8 sunny days 500 + participants, 7000 + spectators.
Sponsors: City of Sitges (beach near Barcelona) Kellogg's, Coca-Cola, Gran Sitges Hotel/Health Club, Speedo.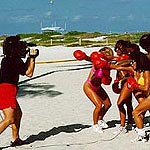 Miami, Florida
Fall: Pro-Am Beach Volleyball, 900 volleyball players + spectators.
Sponsors: Avia, Powerbar, Hardcore
Clothing, Sunglass Hut International, Gatorade
Spring: Local cable show,"So, be on TV", 60,000 subscribers.
Sponsors: Bodacious Swimwear, Shape-up Unlimited, The Body Squad, Met-Rx.
Fall: International Coastal Clean-Up;
Sponsors: Hotel Ritz Plaza, Polo Sport Fragrances, Bendigo Swimwear, Natural Food Market.
Spring: Palm Beach TV Pilot for Fox Sport and Fit TV.
Sponsors: Radisson Resort & Villas, New Balance, Hotskins, Trek Bicycles, SMINT.