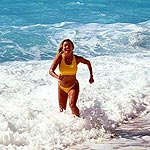 Use a kickboard, fins, mask or goggles to increase intensity or distance. Warm-up neck, shoulders, lower back, hamstrings and joints.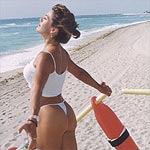 Have someone with you as security in the event of unforeseen accidents. Do not eat 2 hours before swimming to avoid stomach cramping or feeling tired in the water.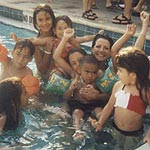 Hydra-fitness is perfect to combine with swimming whereby aerobic moves set in the water activate resistance training. Add lunges, knee lifts, and arm movements in front and side of body.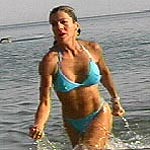 Partners can enjoy holding hands facing each other and moving in large sideward steps left and right for an average of 15-20 steps before changing direction.